Interested in how LetsSingIt looked during previous years? Find out here. Which ones do you still remember?
1997-2000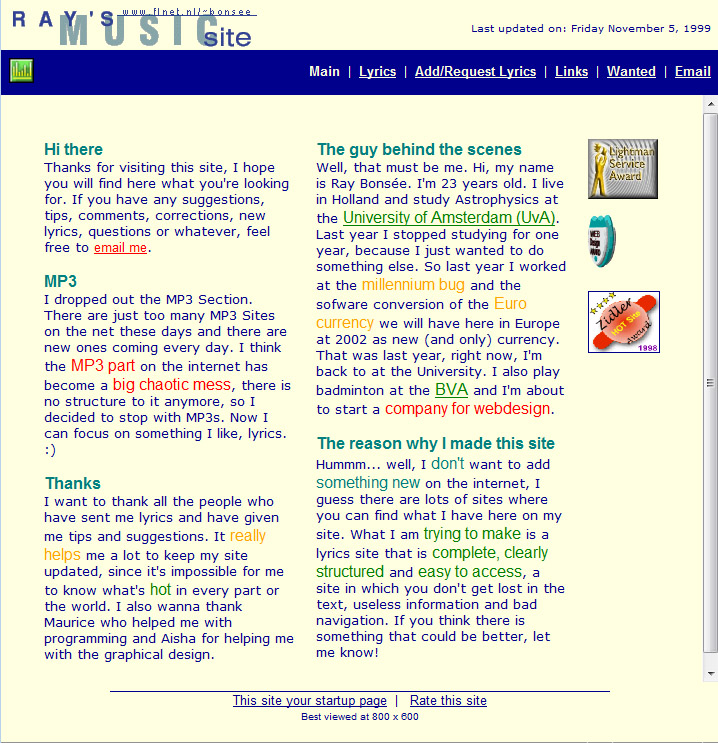 The precursor of LetsSingIt, Ray's Music Site, which Ray started in 1997.
2000-2001
The site was growing fast. It was time to make some substantial changes, starting with a real name, "LetsSingIt"!
2001-2003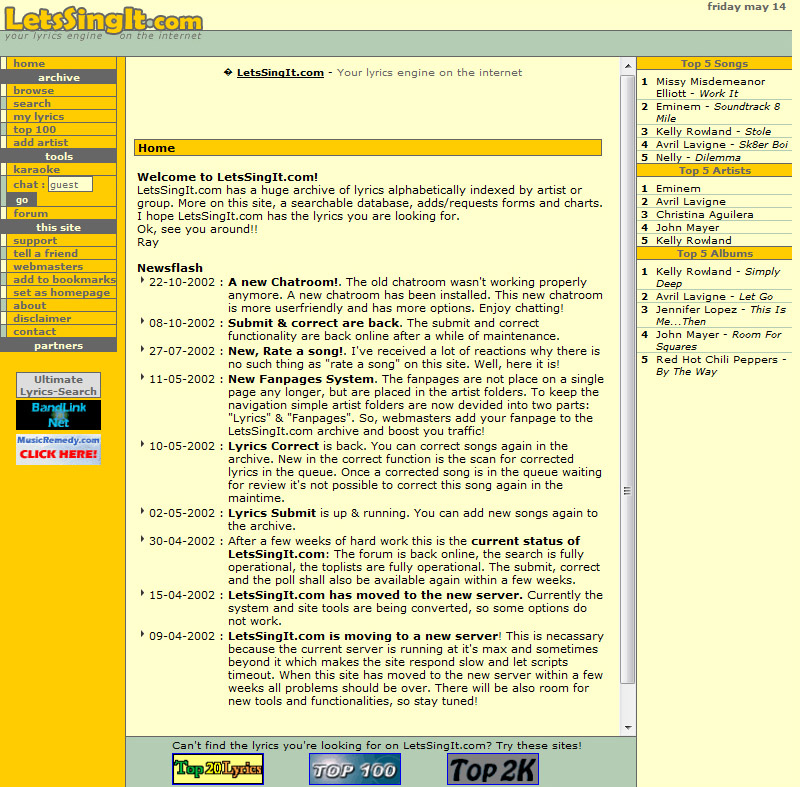 This was the second design for LetsSingIt, notice the logo is still the same! This layout served from 2001 until early 2003.
2003-2006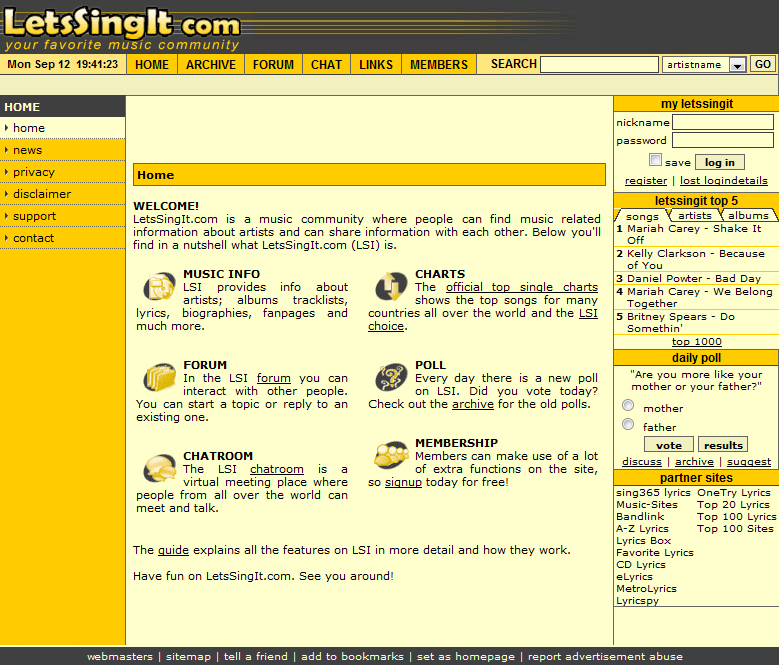 No more teal, only yellow and grey. This was how the site looked between 2003 and summer 2006.
2006-2008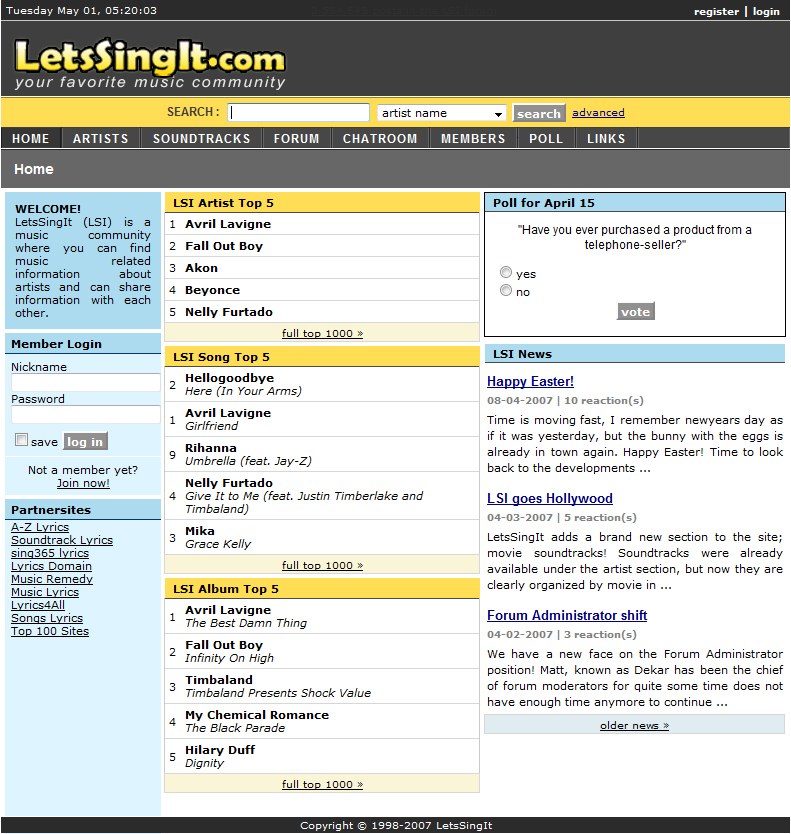 In the summer of 2006 we worked on a major layout change. We added a lot of new features.
2008-2015
The logo has been refreshed and the site has been widened to monitor standards back then.
2015
The current layout has been active since May 2015. We renewed the design to make it mobile-friendly, as mobile devices are dominating the market.